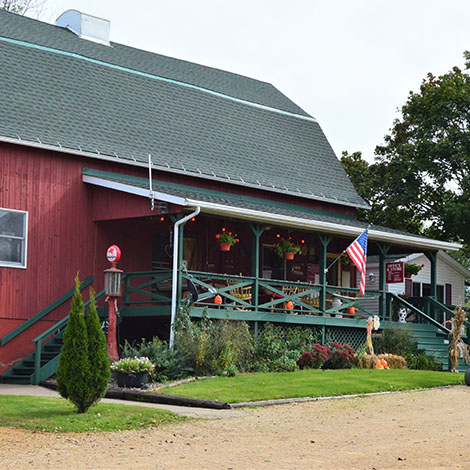 The Barn and Camp Store in Kieler, WI
The Rustic Barn name comes from the antique red barn that serves as our office, store, and Gathering Room. There are only a few remaining barn and camp store in Kieler, WI, with this kind of architecture — with no internal support posts but still standing. So, we have lots of room to share with our guests. The Gathering Room is an open, cozy area where guests can come in to play games, chat with other campers, or join us for a cup of coffee and share your experiences.
A welcoming porch to sit and enjoy by our guests with comfortable seating gives them a quiet place while enjoying the beautiful sunset.
The quaint store offers a variety of camping supplies like ice cream, cool drinks, sweet treats, and more in case you forgot something. We also offer unique items and crafts made in the tri-state area.